What are the best home improvements for resale in 2022? Let's take a look!
Not every home improvement project will give you the same Return On Investment (or "ROI"). Here are the best home improvements for resale, based on ROI.
1. Add manufactured stone veneer
Average cost: $9,357
Increase in resale value: $8,943
ROI: 95.6%
What is manufactured stone veneer?
Also known as faux stone, manufactured stone veneer is a combination of concrete, oxide dyes (for color), and various aggregates (add-ins) that allow for the duplication of nearly any stone surface. The mixture is then poured into molds, and is cast. The veneer is then able to be applied to the side of a building, giving the look and feel of stone, with a fraction of the weight, time, and cost of real stone.
This may vary from market to market, but the addition of manufactured stone veneer to the exterior of a home has the highest ROI of any of the top home improvement projects, based on a study by Remodeling.net, with a nearly 96% return. That means that for every dollar spent on the project, you'll see $0.96 come back to you when you sell!
2. Garage Door Replacement
Average cost: $3,695
Increase in resale value: $3,491
ROI: 94.5%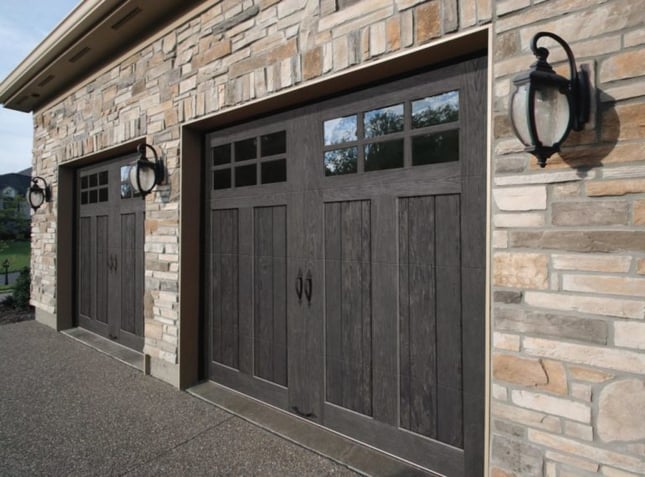 Moving down a spot from 2019, replacing garage doors with ones that have a fresher look can yield you a nearly 95% ROI. Key things to think about when replacing garage doors are how they look as part of a larger remodel (for instance if you were also adding manufactured stone veneer), and whether or not the electric motor also needs replacement. Motors installed before 2010 or so most likely have a chain-drive (a metal chain, similar to a bike chain drives the door). More recent motors use either a direct drive or a ribbon drive, which is significantly quieter.
3. Minor Kitchen Remodel
Average cost: $23,452
Increase in resale value: $18,206
ROI: 77.6%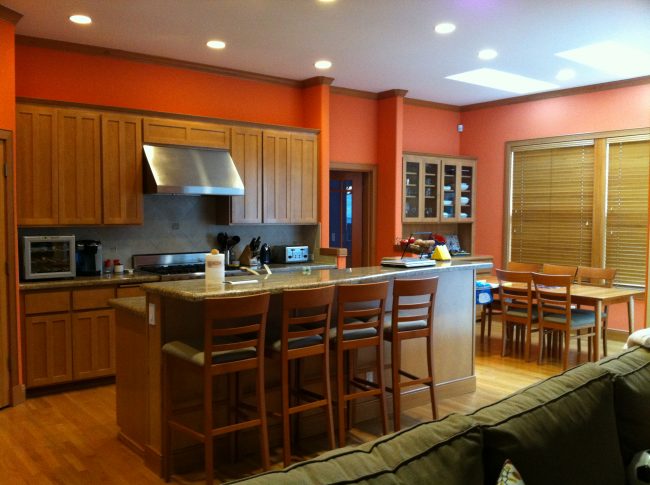 A minor kitchen remodel would be for a kitchen that is around 200 sqft, with around 30ft of cabinetry and countertops. This remodel would leave the cabinet boxes (the actual cabinets) in place, and replace the fronts with solid wood shaker-style panels, and include new hardware. You would also replace the oven range and the refrigerator with newer models. Laminate countertops would be replaced with a manufactured stone, and a midpriced sink and faucet would be added. Flooring would be some sort of tile or laminate vinyl plank. Finally, new paint on the walls and trim would be done. For a small additional cost redoing the backsplash with new subway or patterned tile would add additional ROI to the project.
What are some other home improvement projects?
If these ideas don't meet your needs, here are the next three best projects based on potential return on investment at resale:
Replace siding with fiber cement board
Cost: $17,008
Increase at resale: $13,195
ROI: 77.6%
Replace siding with vinyl siding
Cost: $14,359
Increase at resale: $10,731
ROI: 74.7%

Replace old window with new vinyl replacement windows
Cost: $17,641
Increase at resale: $12,761
ROI: 72.3%
What if you don't want to do these or other remodeling projects?
Of course, doing the best home improvements for resale value have two downsides – time and money. If you would rather skip the time, money, and energy of undertaking any of these projects, consider selling your house "as-is". This means that you sell the home in its current state, for a fair cash offer. At Simply, we buy homes that need a bit of TLC, and can close in as little as 10 days. Not only will you save money selling to Simply, you'll save months of time as well, and more than likely walk away with about the same amount as you would after considering the time and cost of renovating, listing the property, and the associated carrying costs. To learn more, click here and request your no-obligation cash offer. You'll have no repairs, no showing, no cleaning. You'll also pay zero fees.