Because selling as-is should be simple.
Discover the easiest way to sell a home as-is.
Zero fees to sell your home
Sell as-is.

No repairs. No cleanup

Free

home assessment
*By providing your email and property address, and clicking 'get offer', you are agreeing to our terms & conditions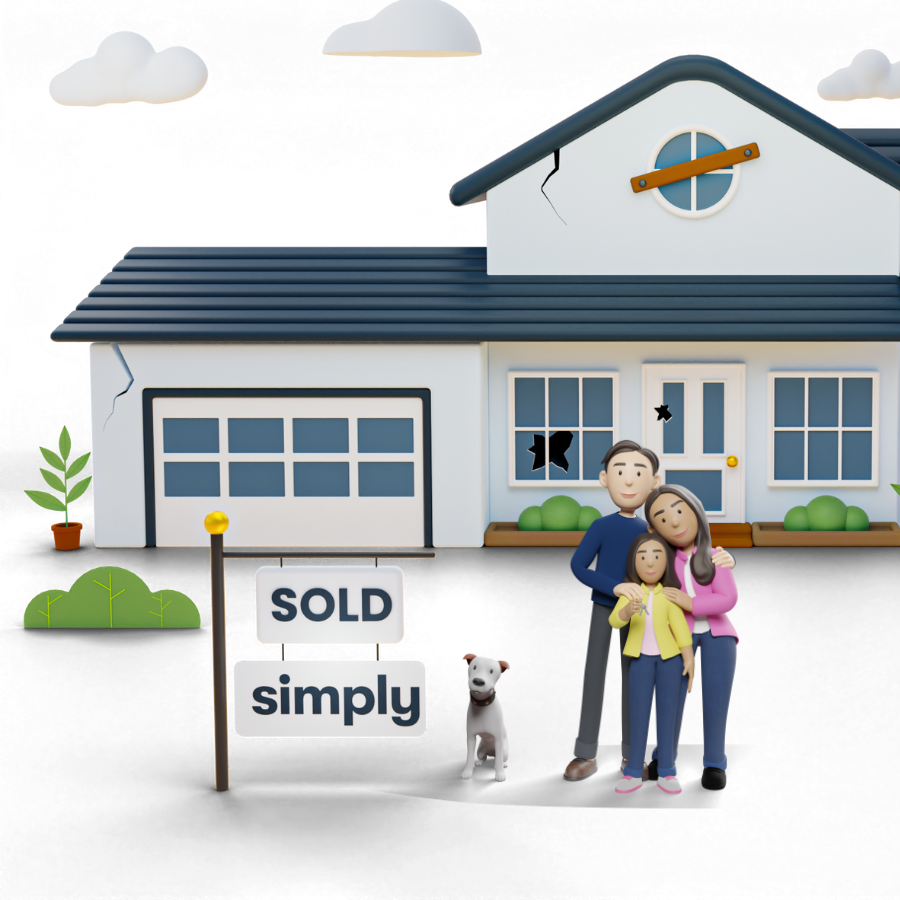 Simply Homes is a new way of selling your house (that may need a little T.L.C.) without the hidden fees, headaches, or chaos. We match nuanced data with a human-first approach to help you sell outdated or damaged homes at the best possible price. It's that simple.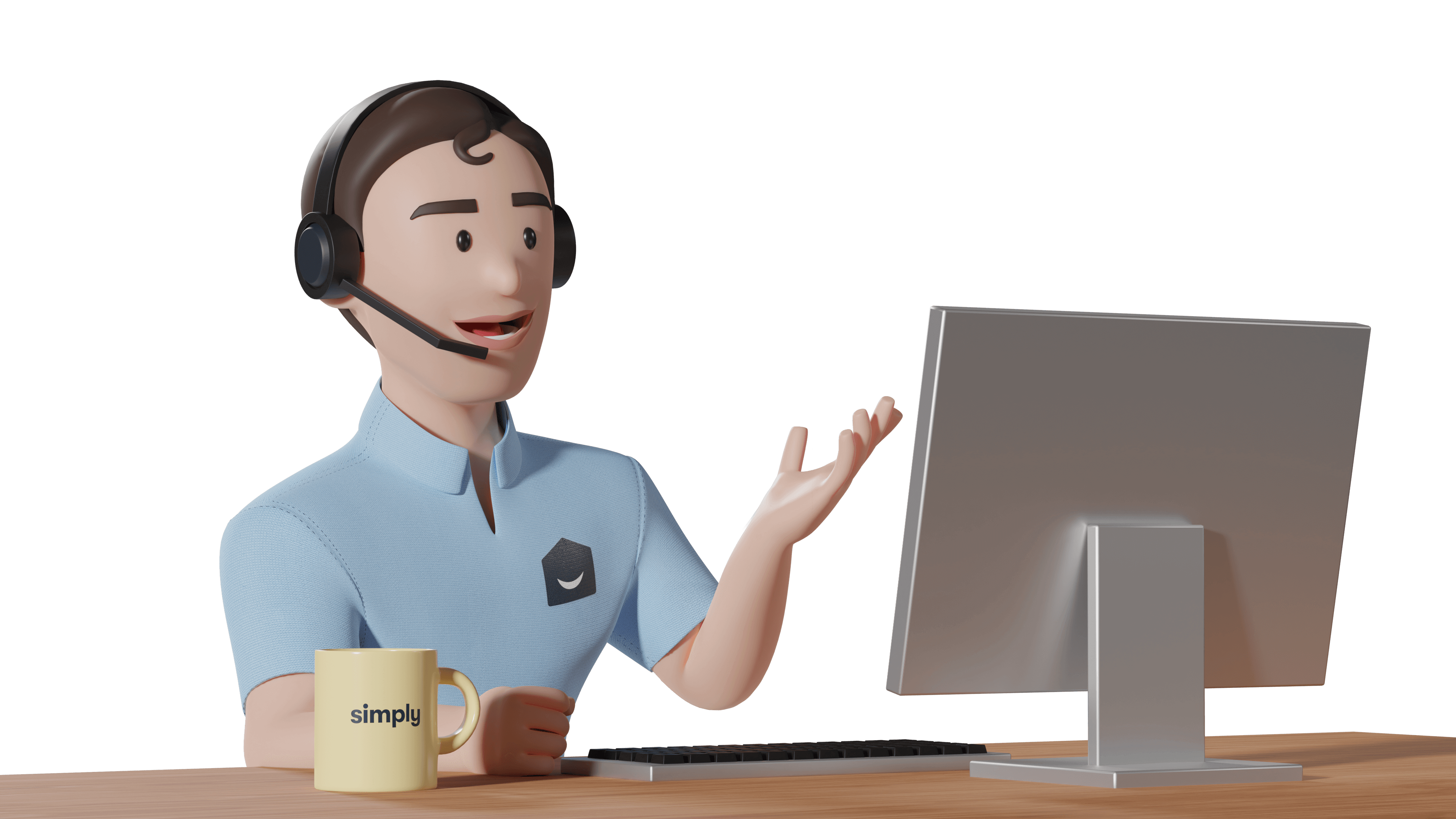 Full Support, All the Time
There can be a lot of moving parts when you're selling a house. We've made the process as streamlined as possible. Even better - our team will support you through every step of the process.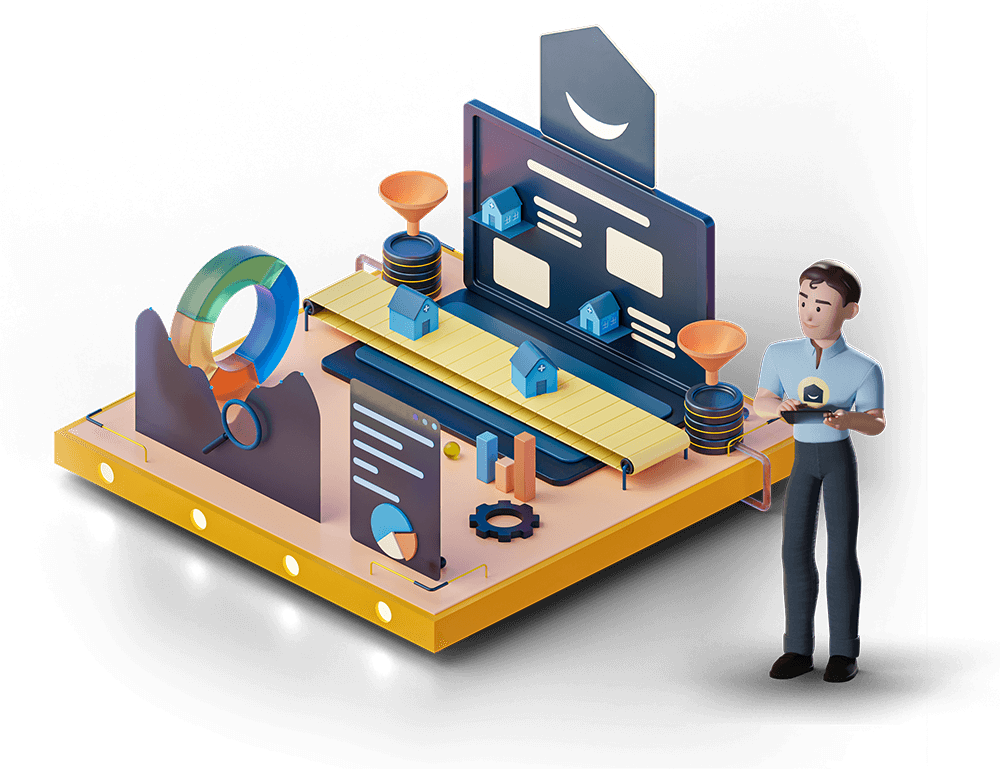 Highest As-Is Offers Made Simply
Our data-driven platform (what we call the "Offer Engine") enables us to make the highest offer possible, with full transparency on the facts and figures that are behind it. We take less margin than our competitors, which means we can pay you more with zero fees. Plus we can give you a Simply Homes Instant Offer in seconds!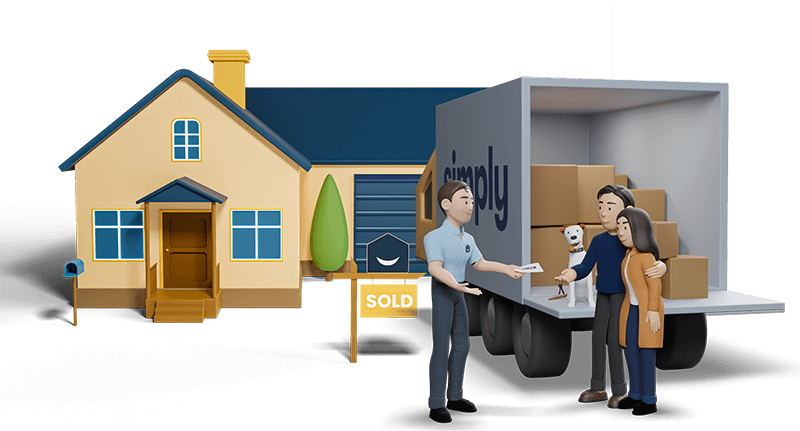 Sell As-Is. Move On Your Timeline
We'll handle all the heavy-lifting of closing. You tell us when you're ready to move - whether its 20 days or 2 months. The team at Simply Homes will work with you on a schedule that makes sense.
How does it work?
Simply search your property address, answer a few quick questions, and we'll be able generate a preliminary Simply Homes Instant Offer.
Within 24 hours we'll be in touch to learn more about you, your property, and your needs. We'll probably set up a quick visit to get some photos and additional info on your house.
We'll send you a free, no-obligation offer backed by our market data, full repair estimates, and our promise to make you the best, most fair offer possible.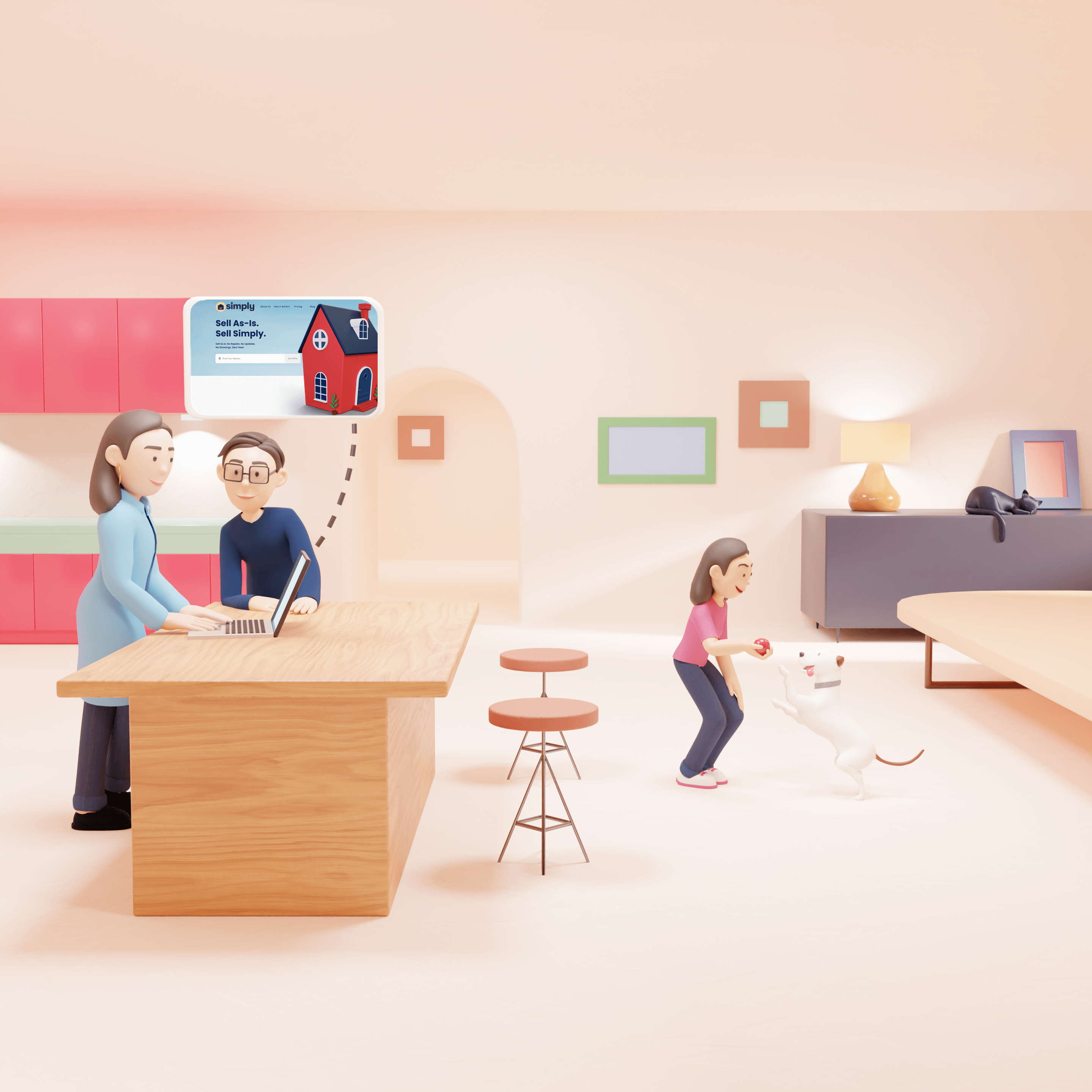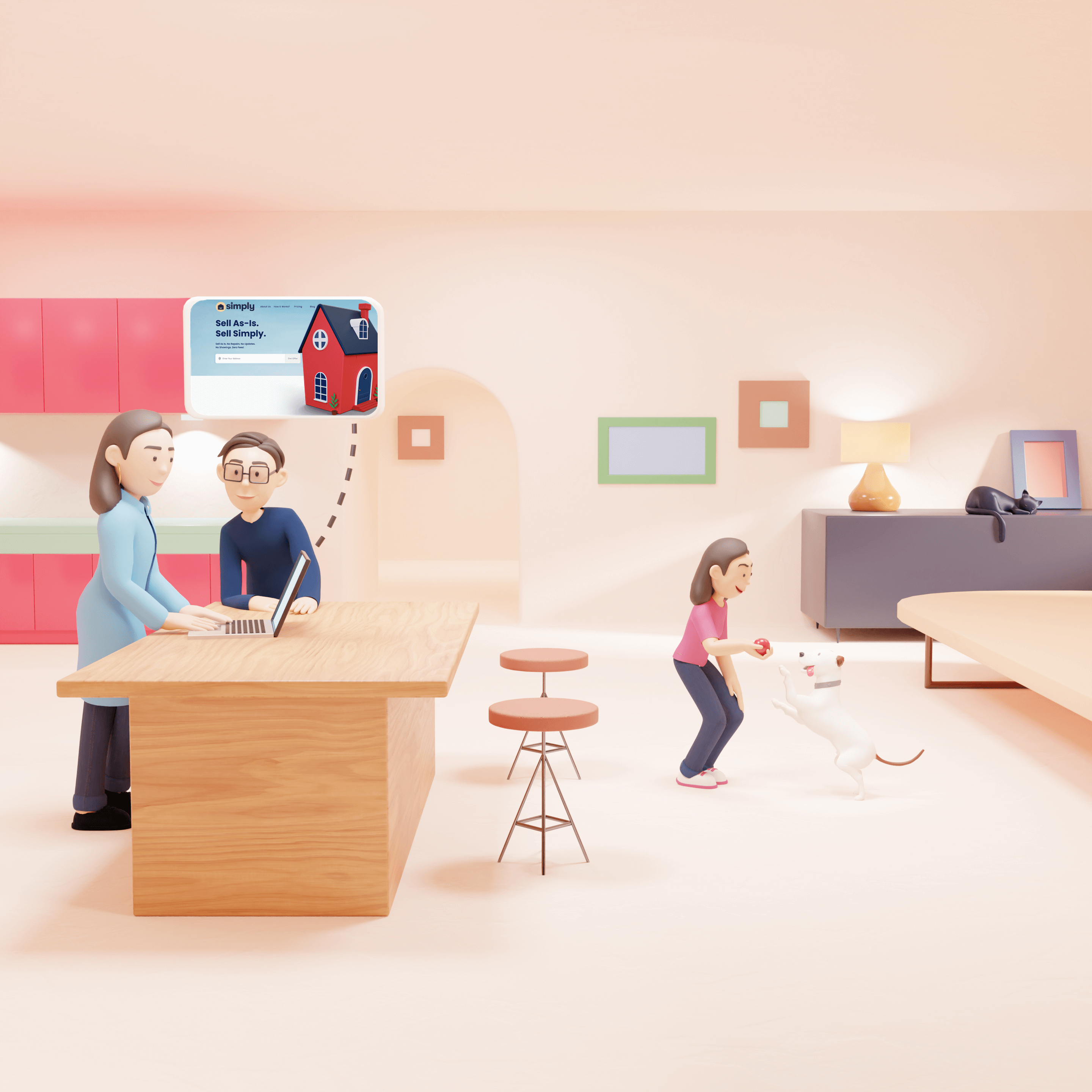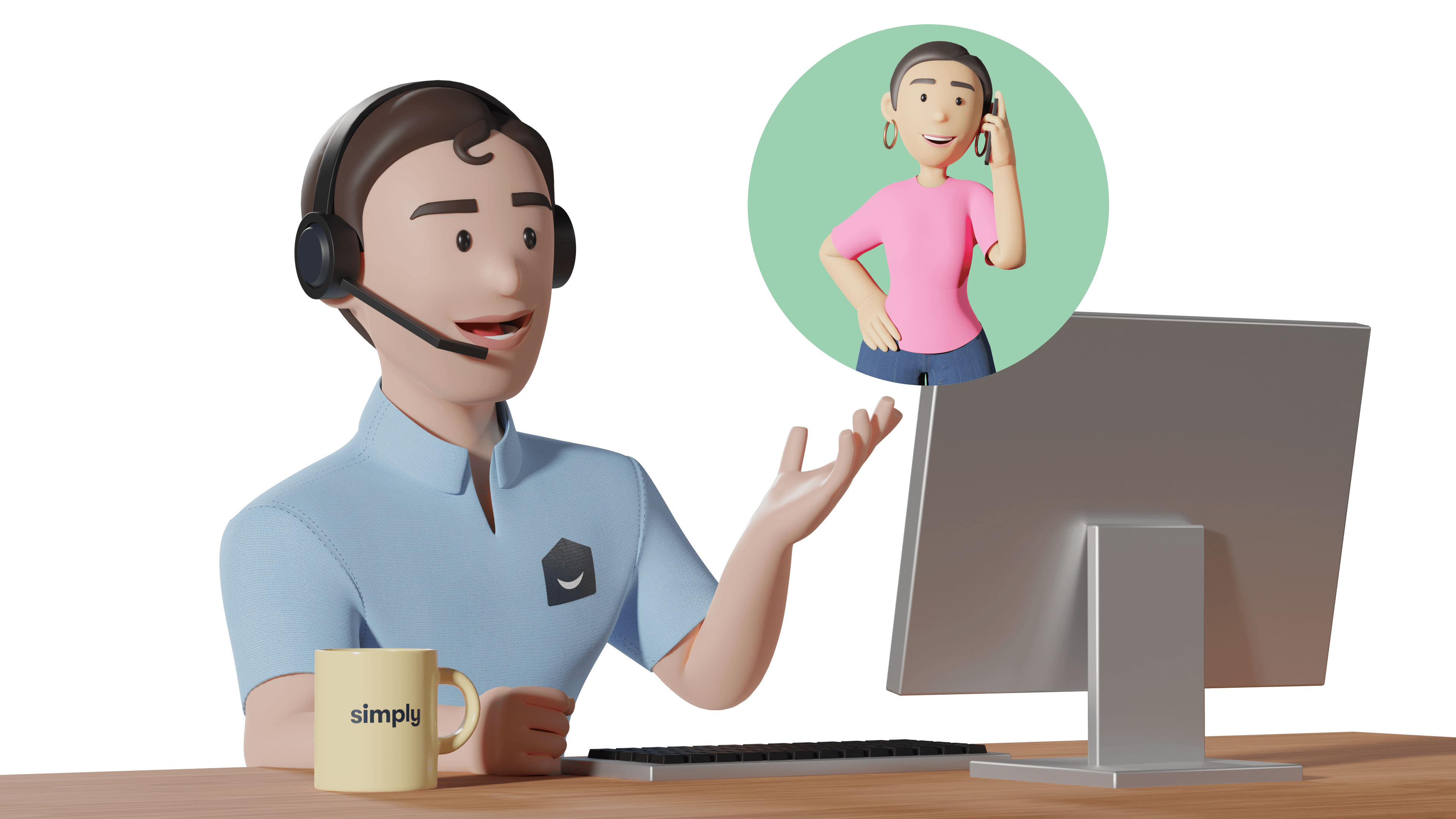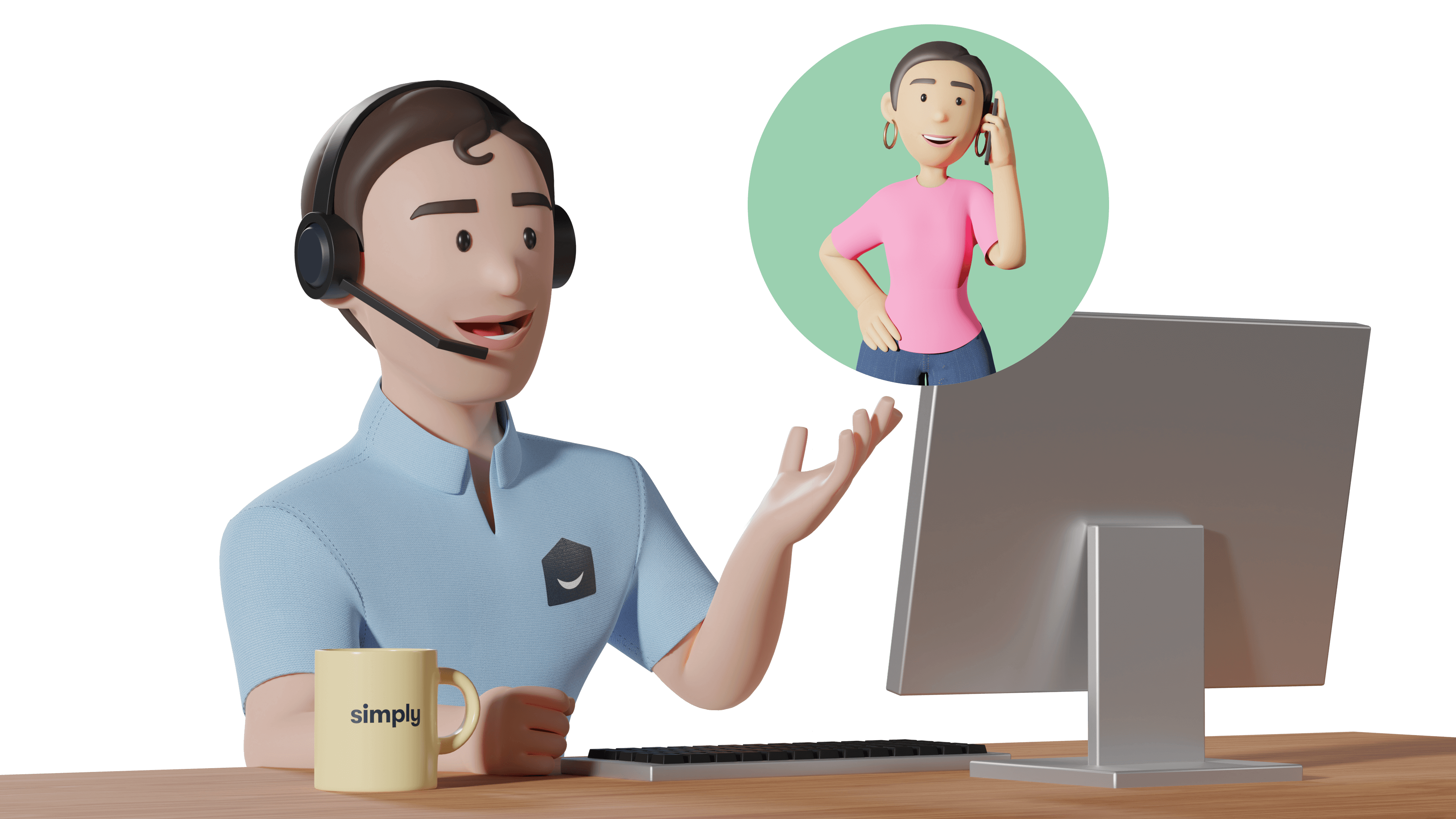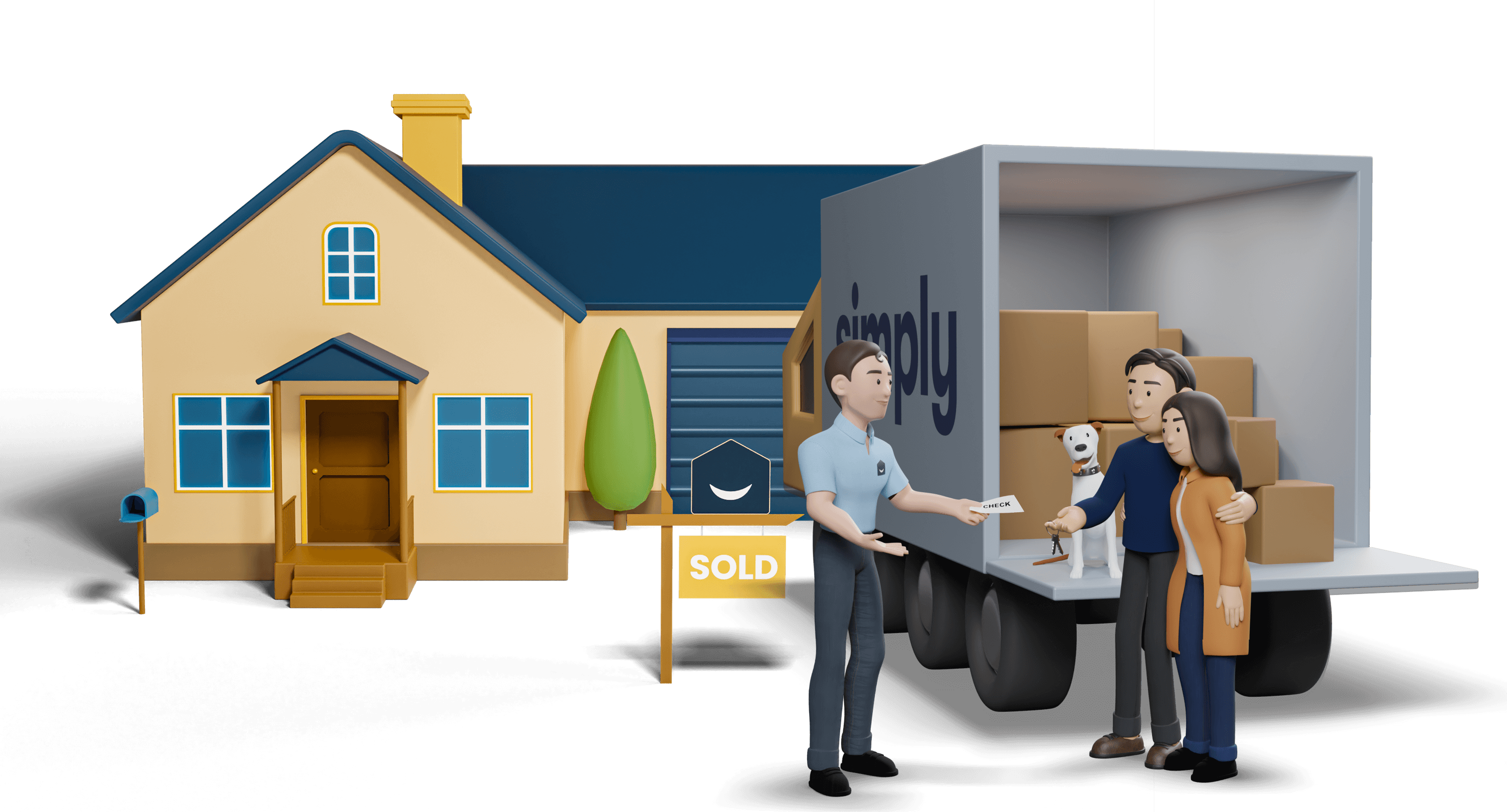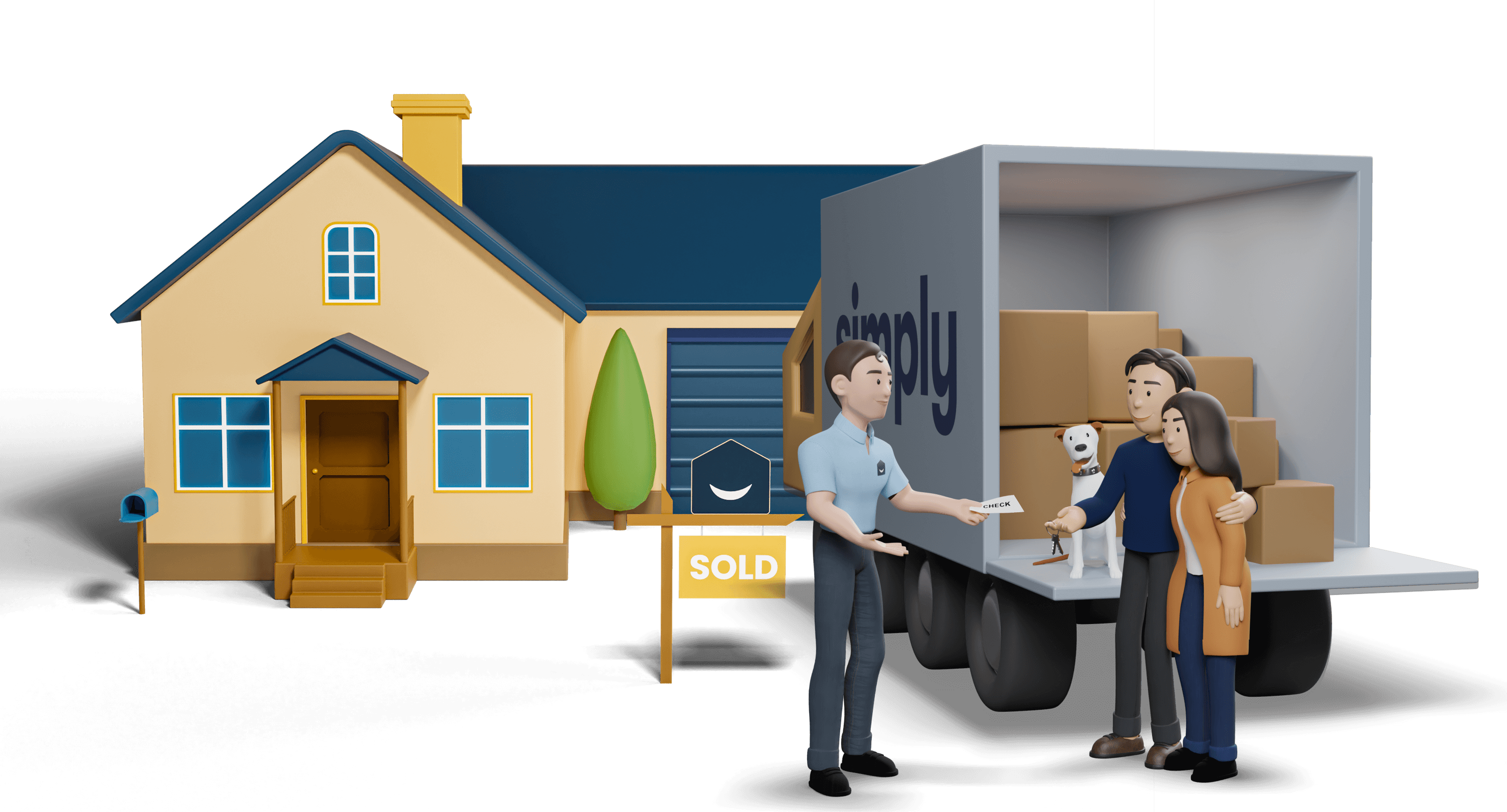 We're Simply Different.
Do you have other options? Sure. None of them bring easy Simply Homes process and deep understanding of dealing with homes that aren't perfect.
Traditional
Sales Process
Local
Investor
Zero fees to sell
Best off-market price
Sell as-is. No repairs
Get paid for your move
Close in as little as 10 days
What our Clients Say
I would like to thank Ryan and his team for the professionalism that they exhibited while reviewing my home. Everyone I dealt with was very respectful of our situation and even though we weren't able to come to terms on my home, I would still highly recommend this team to anyone in a situation requiring a quick, as-is sale.
Terry K.
Seller
I would recommend Simply Homes to everyone! They are very thorough, knowledgeable, honest and trustworthy. They solved a messy situation, and were always there throughout the process!
Tynetta C.
Seller
So far every interaction we've had with Simply has been fantastic. They understand what it means to sell a house that has memories. Their offer was much better than any other we received!
Brad R.
Seller
I have had the pleasure working with the Simply team on a few deals, and am impressed by the fairness of their offers, and the transparent way that they work. As a Realtor, knowing that Simply is a viable option when I have a home that isn't market ready is a lifesaver!
Amie S.
Realtor
Brian and Chad made selling my property less stressful. They were very professional throughout this entire process. If you are looking to sell your property you need to go through Simply Homes.
Shanta P.
Seller
The Simply Homes team made it happen, even making sure we were able to close on both this house and our new one on the same day!
Barbara M.
Seller
Find Out If Your Home Qualifies!
Give us just 30 seconds and we'll give you a Simply Homes Instant Offer.
Get an Offer