How It Works
Selling Your Home As-Is Should Be Simple.
At Simply, we work closely with you throughout the entire process to make sure that you feel comfortable and confident every step of the way. No showings. No cleaning. No repairs. We'll make sure you get the highest off-market price possible, and close on your timeline.
1
Request an Instant Offer
It only takes a few minutes!
All we need is your property address, and a few questions answered, and we'll give you a Simply Homes Instant Offer!
2
Connect with a Simply Advisor
Within 24 hours we'll be in touch to learn more about you, your needs, and your property's condition.
3
Do A Walkthrough.
A Simply Renovations Analyst will do a quick walkthrough of the property, take some pictures, and ask a few questions.
4
Review and Sign Contract
Review your final offer and purchase contract, and sign everything electronically (no fax or in-person visit needed!). We'll start the title work and discuss closing timelines.
5
Close & Move!
Close when it works for you - in as little as 7 days, or as long as 60 days. We're flexible!
Find Out If Your Home Qualifies!
Give us just 30 seconds and we'll let you know if your home is the right fit for Simply!
Get an Offer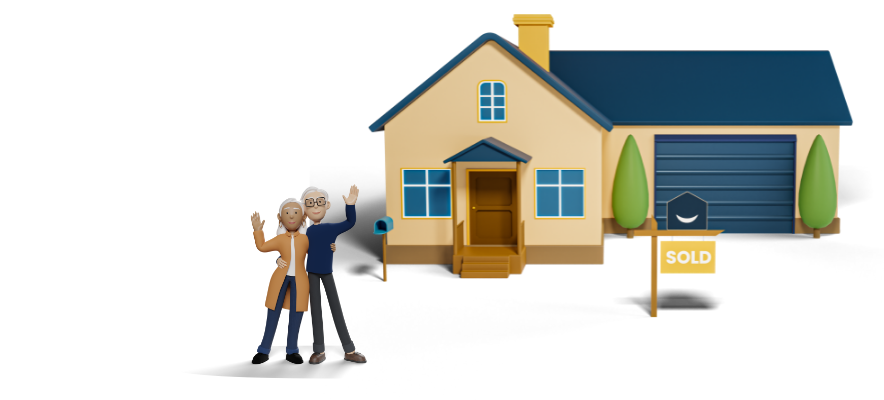 Frequently Asked Questions
What types of properties do you buy?
We're a value-add real estate company, so we're usually looking for homes that need some updating and renovation - basically some "T.L.C.". Most homes that we consider are 2-5 bedrooms, 1-3 bath (or more), and are over 900 sq.ft. Homes need to be built after 1905 (although this may differ in certain markets). We'll also look at multi-family homes (1-4 units).
Are you a real estate brokerage?
No. We are a real estate investment technology company that, through our Affordable Housing Vehicle, directly acquire, renovate, and lease the homes through H.U.D.'s Housing Choice Voucher Program.
How quickly can you close?
We can close in as little as 7 days, although most deals take 21-30 days to complete, due to the normal title research and closing process.
What areas do you buy in?
We are actively buying in the greater Pittsburgh, PA area, Cleveland, OH, and Indianapolis, IN. We're moving into additional markets over the next few months as well.
I submitted a property. What happens next?
After you have submitted an address to us and we have confirmed that we are interested (via this page), our team will reach out within 24 hours (unless it is the weekend) with any additional questions that we may have.
Ready To Get Started?
All it takes is your property address and answers to a few simple questions.
Disclaimer
Any show of interest from this site is informational in nature only and is not an offer, commitment, or other agreement or arrangement on behalf of Simply Homes, Inc., its affiliates, assigns, or subsidiaries, to purchase, nor convey an intention to purchase, any real property. By submitting information to this website you are agreeing to allow Simply Homes, Inc. to contact you, whether via email, phone, or other means, to discuss your property and intentions therein.